Leadership
Owen Tripp
Co-Founder & CEO
As co-founder and CEO of Grand Rounds, Owen believes that patients will achieve better healthcare outcomes through the intersection of technology, medical expertise, and extraordinary patient care. Prior to Grand Rounds, Owen co-founded Reputation.com and grew the company into the worldwide leader in online reputation and privacy management; he also held leadership positions at eBay and Accenture (Health and Life Sciences Practice). Owen received a BA with honors from Trinity College and received an MBA from Stanford Graduate School of Business. He was recently named a Global Technology Pioneer by the World Economic Forum.
Evan Richardson
Senior VP of Product and Platform
Evan is responsible for overseeing all aspects of Product and Customer Experience at Grand Rounds. Prior to Grand Rounds, Evan was Head of Enterprise Products at Castlight Health, a pioneer in healthcare pricing transparency. Prior to Castlight, Evan held executive roles with Harvard Business School, investment firms Founder Collective and Berkshire Partners, and consultancy Bain & Company. Evan holds a BA in Computer Science from Dartmouth and an MBA from Harvard.
Ken Berland
Head of Engineering
Ken is responsible for all engineering and technology innovation at Grand Rounds. Ken previously led engineering at Servio, a crowd-sourcing platform with over 200,000 registered workers; prior to that, Ken was Vice President of Engineering at Reputation.com during a period of four-fold growth in registered users. Ken has also practiced intellectual property law as an attorney with the San Francisco firm Howard Rice, as well as clerked for Hons. Chief Judge Danny Boggs on the United States Sixth Circuit. Ken received his BS from the University of Wisconsin, Madison and his JD from the University of Southern California.
You can follow the Engineering team on their blog.
Ed Lehman
Senior VP of Sales
​Ed Lehman oversees sales, strategy, and business development at Grand Rounds. He and his team are leading our growth efforts and helping to bring Grand Rounds' unique solutions to employers all over the country. Ed has extensive experience working with large employers as a healthcare consultant at Mercer and TowersWatson, where he led teams that helped develop and implement health care strategies. Ed joins Grand Rounds as the former Vice President of Sales at Cigna, and previously led the national sales team at Aetna. Ed earned his BA in Public Affairs from Indiana University, Bloomington and his MBA from Pepperdine University, Malibu.
Chris Krueger
VP of Finance
As Vice President of Finance, Chris is responsible for overseeing all financial operations at the company. He brings more than 20 years of finance experience from small private to large public companies. Chris joins Grand Rounds from Flite, a cloud based advertisement company where he served as the VP Finance & Administration. Previously, Chris was responsible for the world-wide Accounting and FP&A functions at Avid Technologies' Audio Division. Prior to Avid, Chris served as the divisional Controller for Network IC's at Siemens Semiconductors (now Infineon Technologies). Chris earned his BA from the University of Michigan and his MBA from the Middlebury Institute of International Studies.
Danielle Snow
VP, Care Operations
Danielle is responsible for overseeing all aspects of patient services at Grand Rounds. Prior to Grand Rounds, Danielle held leadership roles at Reputation.com and VUDU (a Wal-mart company) where she was responsible for growing and scaling teams & services to support rapid-growth. She started her technology career at TiVo gaining experience in UX, Engineering, IT and Operations. Danielle has a BA and MA in Communication from the University of Maine, as well as an MBA.
Lawrence "Rusty" Hofmann, MD
Co-Founder
Dr. Hofmann co-founded Grand Rounds with the goal of ensuring that access to state-of-the-art care is available to everyone, not just the rich and privileged. He is Chief of Interventional Radiology at Stanford Hospital and a Professor of Radiology at the Stanford School of Medicine. A nationally recognized deep venous thrombosis (DVT) expert, Dr. Hofmann has published over 100 articles on acute and chronic DVT, peripheral arterial disease, and interventional oncology. Dr. Hofmann has a BS in Engineering & Biology from University of Illinois and an MD from Ohio State University College of Medicine, and he did his residency at Johns Hopkins where he was Chief Resident.
David Thompson
General Counsel, VP Strategy & Chief Privacy Officer
David is responsible for all things related to security, privacy, and public policy at Grand Rounds. David is the former General Counsel and Chief Privacy Officer of Reputation.com, and also served as a transactional and privacy attorney at the Los Angeles firm Munger, Tolles & Olson LLP. He has spoken nationally on Internet and consumer privacy in forums such as the CBS Early Show, ABA's 2012 National Conference on Technology, and Booz Allen's Identity Technology conference. He graduated cum laude from Yale University and Stanford Law School, and clerked for the Hons. Chief Judge Alex Kozinski of the Ninth Circuit as well as Justice Scalia of the Supreme Court.
Shaundra Eichstadt, MD
Medical Director, VP of Medical
Dr. Eichstadt oversees the clinical staff at Grand Rounds. She completed her medical degree (MD) with a focus on Biomedical Ethics from Stanford University, and was accepted in the plastics residency program at Stanford. She trained for two years before deciding to leave and join Grand Rounds. In addition to her work at Grand Rounds, Dr. Eichstadt works in the surgery department at UCSF. She is also involved in international health, having volunteered in numerous countries and currently acting as Advisory Board Member for the Little Children of the World Foundation.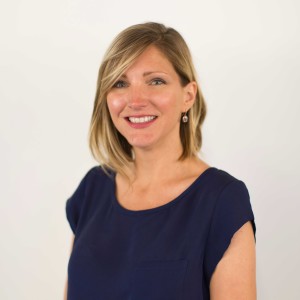 Liz Gerstung
VP of Corporate Relations
Liz and her team are responsible for Grand Rounds' thought leadership, influencer relations and brand. Prior to Grand Rounds, Liz was VP of Marketing at Evolent Health, a leading force in value-based care. Liz has held executive roles in organizations at all stages of growth including Medtronic, Hansen Medical, and WCG, a healthcare marketing consultancy. Liz holds a BS in Psychology from the University of Montana and an MBA from the University of Washington Foster School of Business.
Dan Kimball
VP of Enterprise Marketing
Dan Kimball is responsible for enterprise marketing at Grand Rounds. He and his team are charged with employer positioning, demand generation and product marketing to bring Grand Rounds' solutions to businesses across the globe. Dan is a veteran enterprise marketer, having built marketing organizations at growth-stage companies as well as established market leaders. Dan joins Grand Rounds from Thismoment, an industry-leading marketing technology company, where he was CMO. He's also held leadership positions at Upsight, a business intelligence company, and CoStar Group, a commercial real estate research organization. Dan earned his BA from Colgate University.