Make the most of your providers' medical expertise 
Grand Rounds connects your physicians with more patients through high-quality, high-impact visits and remote second opinions.
Contact Us
Provider partners achieve
Broader Reach
Grand Rounds covers millions of patients through employer relationships. We can bring new patients locally, regionally and nationally to your providers.
Better Matched Patients
Grand Rounds sends the most clinically appropriate patients to your institution and providers. Patients come prepared with informed questions.
Strong Financial Impact
Patients are all insured through our employer partners. Your brand awareness is enhanced with employers and their employees.
Every Grand Rounds Access partnership includes
In-person visits with clinically matched, in-network patients covered by Grand Rounds employer partners
Remote second opinion cases and payment processing for expert physicians in your provider group
Award-winning support led by Grand Rounds physicians and a team of Care Coordinators and Record Specialists
How it works
The Office Visits experience
A Grand Rounds patient requests a physician appointment.
Our care team reviews patient history and matches the patient with the appropriate physician in your organization.
An appointment is booked with the physician and patient is prepared for the visit.
The physician conducts the appointment with the Grand Rounds member.
What physicians are saying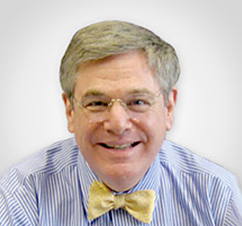 "Everyone deserves access to the best care possible, but not everyone knows where to go. This is where Grand Rounds shines. Grand Rounds connects me to new patients who have complicated cases that require true expertise in care."
– Dr. Stephen Paget, Hospital for Special Surgery
Director of Rheumatology, Academy of Medical Educators, Physician-in-Chief Emeritus, Hospital for Special Surgery.
"On a scale of 1 to 10, I give the Grand Rounds process a 10."
– Dr. Lidia Schapira, Stanford University School of Medicine
Associate Professor of Medicine, Stanford University School of Medicine. Director of Cancer Survivorship at the Stanford Comprehensive Cancer Institute.
Want to learn more?
Grand Rounds partners with leading institutions and provider groups to give your specialists access to the millions of patients already served by Grand Rounds. Contact us today to discuss partnership opportunities.